PROFESSOR EVANS NAMED FASTCASE 50 2021 AWARD RECIPIENT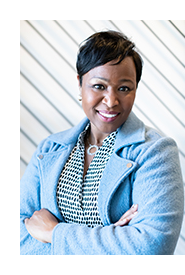 July 2021 — Each year the Fastcase 50 award honors a diverse group of lawyers, legal technologists, policymakers, judges, law librarians, bar association executives, and people from all walks of life. In many cases, honorees are well known, but in many others, the award recognizes people who have made important, but unheralded contributions. This year, Professor Tonya M. Evans was named to this esteemed list for her work at the intersections of technology, innovation, law and economic justice. And specifically for her heralded podcast, Tech Intersect, which focuses on legal and ethical issues inherent in emerging technologies like artificial intelligence, machine learning, and the internet of things. The podcast goes beyond the law and also contains practical discussions, such as how people can learn and invest to benefit from these changes in the economy. Other notable awardees include Howard University School of Law Dean, Danielle Holley-Walker and noted civil rights lawyer, Ben Crump, who has been the attorney of choice for the families of victims of police violence, including Breonna Taylor, Sean Reed, and George Floyd.
---
Professor Tonya Evans has expertise in the areas of intellectual property, new technologies (including blockchain and distributed ledger technology), entrepreneurship and innovation, entertainment law, trusts and estates, and municipal finance. She writes, speaks, and teaches primarily about the intersections of copyright and new technologies, blockchain and the law, and trusts and estates. Professor Evans serves on the Intellectual Property Committee of the Advisory Council to the Court of Federal Claims and is chairperson of the Maker DAO's Maker Ecosystem Growth Foundation. She received the inaugural Enterprise Blockchain Award in the category of Governance and Policy Leadership during the 2019 Blockchain Revolution Global Conference in Toronto. She hosts the weekly Tech Intersect Podcast and owns Advantage Evans, an online education platform devoted primarily to empowering and preparing women and people of color for the future of money, entrepreneurship, and work.