PROFESSOR EVANS LEADS INFORMATION SESSION FOR BIPARTISAN SENATE INNOVATION CAUCUS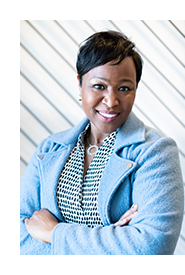 July 2021 — Professor Tonya M. Evans accepted an invitation from Caucus Co-Chairs Senator Lummis (R-WY) and Senator Sinema (D-AZ) to provide an overview of current blockchain and crypto asset use case benefits, drawbacks, and policy considerations to Senators and staff.
---
Professor Tonya M. Evans has expertise in the areas of intellectual property, new technologies (including blockchain and distributed ledger technology), entrepreneurship and innovation, entertainment law, trusts and estates, and municipal finance. She writes, speaks, and teaches primarily about the intersections of copyright and new technologies, blockchain and the law, and trusts and estates. Professor Evans serves on the Intellectual Property Committee of the Advisory Council to the Court of Federal Claims and is chairperson of the Maker DAO's Maker Ecosystem Growth Foundation. She received the inaugural Enterprise Blockchain Award in the category of Governance and Policy Leadership during the 2019 Blockchain Revolution Global Conference in Toronto. She hosts the weekly Tech Intersect Podcast and owns Advantage Evans, an online education platform devoted primarily to empowering and preparing women and people of color for the future of money, entrepreneurship, and work.