PROFESSOR DONELSON TO PRESENT AT UNIVERSITY OF ILLINOIS COLLEGE OF LAW FACULTY WORKSHOP SERIES
September 2021 — Professor Raff Donelson has been invited to present on natural punishment as a part of the University of Illinois College of Law's Faculty Workshop Series. The workshop will be virtual and open to Illinois faculty only.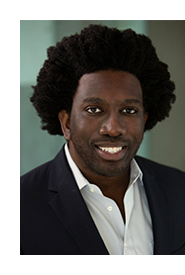 Professor Donelson, who has written widely on the American pragmatist tradition, will comment on Chris Voparil's new book, Reconstructing Pragmatism. The forthcoming book addresses Richard Rorty's engagement with the classical pragmatists of the 19th and early 20th Centuries. The discussion will take place in Vancouver, BC in April 2022. 
Professor Donelson will discuss his recent essay, "Natural Punishment," which investigates the role that unintended natural consequences for offenders can and should play in US sentencing decisions.
---
Professor Raff Donelson is an Associate Professor of Law at Penn State Dickinson Law who earned his J.D. and Ph.D. in Philosophy from Northwestern University. Professor Donelson's research and teaching interests lie at the intersection of philosophy, constitutional law, and criminal law. His more theoretical research interests include metaethics and general jurisprudence, while his doctrinal work focuses on constitutional protections for criminals and the accused. His scholarship includes contributions to books published by Oxford University Press and Cambridge University Press, as well as articles in U.S. and foreign law reviews and in philosophy journals such as Metaphilosophy. He has been an invited speaker at numerous legal and philosophy conferences and has addressed both U.S. and foreign academic audiences. His work is featured in Legal-Phi, which is an online venue that profiles the work of rising stars in the field of legal philosophy.