PROFESSOR DERMOT GROOME CITED IN SUBMISSION BEFORE THE CONSTITUTIONAL COURT OF SOUTH AFRICA IN JACOB ZUMA CASE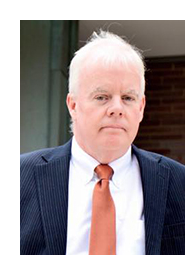 December 2020 — Professor Dermot Groome's work on the Right to Truth has been cited in support of an order requiring former president Jacob Zuma to appear before a commission inquiring into corruption by officials. The Right to Truth is an emerging right under the international human rights law that recognizes that under some circumstances individuals have the right to compel disclosure of non-public information in the custody of government officials. Jacob Zuma was the fourth president of South Africa. Throughout his tenure in government as Deputy President and then President, allegations of corruption followed him. He was recalled from the presidency after a vote of no confidence in 2018 related to corruption and the belief that his abuses may have cost the country over 80 billion dollars. In 2018, South Africa established an official inquiry into widespread corruption. In December 2020, after refusing to cooperate with the commission, Zuma was ordered to appear by Head of the commission, Deputy Chief Justice Raymond Zondo. Zuma failed to comply with the directive and the matter was brought before the Constitutional Court. The Helen Suzman Foundation, a human rights organization, filed an amicus brief asserting several arguments why the order requiring Zuma's testimony should be enforced. One of the arguments advanced cited the work of Professor Groome on the Right to Truth. In sum, the amicus argued that the people of South Africa have a collective right to know the truth about the widespread corruption that plagued Zuma's tenure in office. 
For more on the filing see, Marianne Thamm, TRC hearings paved the way for the public right to truth about State Capture [embezzlement of state funds], The Daily Maverick, December 30, 2020.