PROFESSOR DARYL LIM HOSTS WEBINAR ON CYBERSECURITY AND DATA PRIVACY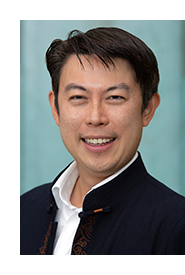 October 2022 — Professor Daryl Lim organized and moderated a webinar on "Cybersecurity and Data Privacy: What Every Lawyer Should Know." The program provided a forum for legal professionals to learn about the latest developments in cybersecurity and data privacy. Topics discussed include: 
Why data security law fails and how to improve it
State and non-state actors: the law and its limits  
Civil rights, transparency, and data privacy 
The surprising state of consumer privacy law in the US 
Employee training, interdisciplinary committees, and stakeholder communication build a corporate immune system
Mobile security, systems security, and software security
Cyber-insurance and who needs it.
Speakers and other details are available at https://bit.ly/3Nb3vAJ.
---
Daryl Lim is the H. Laddie Montague Jr. Chair in Law at Penn State Dickinson Law and Co-Hire at the Institute of Computational and Data Sciences at Penn State University. He also serves as Associate Dean for Research and Innovation and founding director of the IP Law and Innovation Initiative. 
Professor Lim is an award-winning author, observer, and commentator on national and global trends in IP and competition policy and how they influence and are influenced by law, technology, economics, and politics. He helps policymakers, attorneys, corporate counsel, scholars, and the public to make sense of the world around them. He is a founding member of the Global IP Alliance and its local chapters in Pennsylvania and Illinois. In addition, he serves as Co-Chair of the University Education Committee in the US IP Alliance. He consults internationally on various IP and antitrust issues.