PROFESSOR BUTLER INAUGURATES WARSAW UNIVERSITY SCHOOL OF EAST EUROPEAN AND CENTRAL ASIAN LAW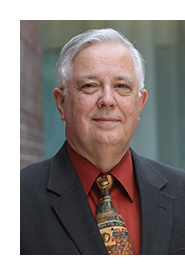 April 2021 — Professor William E. Butler delivered the inauguration lecture entitled "Post-Soviet Legal Systems in Comparative Legal Studies" at the School of the Law of Eastern Europe and Central Asia newly-established at the Faculty of Law and Administration of Warsaw University on 9 April 2021 to 65 assembled staff and students. 
For Professor Butler this was an opportunity, first, to address the first such specialized center to be founded at any Eastern or Central European University and, second, to re-establish contact with an institution where he had collaborated during the 1970-80s in developing Anglo-Polish legal relations at the student and faculty levels. Throughout the 1980s a series of Anglo-Polish symposia were held on a reciprocal basis and the proceedings published in book form from 1982 onwards.
---
Professor William Butler is the John Edward Fowler Distinguished Professor of Law at Penn State Dickinson Law; Emeritus Professor of Comparative Law, University College London; and Foreign Member, National Academy of Sciences of Ukraine; National Academy of Legal Sciences of Ukraine; and the Russian Academy of Natural Sciences; Associate Member, International Academy of Comparative Law; member, American Law Institute. He recently published International Law in the Russian Legal System (Oxford University Press, 2020) and Chapter 11 in T. E. Carbonneau, W. E. Butler, and H. A. Blair, International Litigation: Cases and Materials (3d ed.; West, 2020).