PROFESSOR BLASIE SPOKE AT THE LEGAL WRITING INSTITUTE'S WORKSHOP ON TEACHING PERSUASION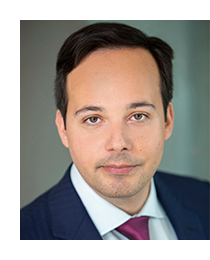 December 2020 — Professor Michael Blasie recently spoke at a Legal Writing Institute's Workshop on Teaching Persuasion. Professor Blasie addressed the topic of reply briefs.
The Legal Writing Institute is a nonprofit organization dedicated to improving legal communication, building the discipline of legal writing, and improving the status of legal writing faculty across the country. Professor Blasie joined colleagues from across the country, including professors from the University of Wisconsin, Arizona, and Arizona State, in this one-day workshop. His presentation explored how the unique features of a reply brief warrant different persuasive writing techniques and why so few lawyers wield those techniques effectively.
---
Professor Michael Blasie brings his decade of litigation experience in trial and appellate courts to researching and teaching legal writing. His scholarship focuses on persuasive writing and the phrasing of legal standards. He has authored a seventeen-part legal writing series for practitioners, co-authored the treatise on Colorado Appellate Law and Practice, and published his scholarship in the New York University Annual Survey of American Law and the DePaul Law Review.