PROFESSOR BADISSY SPEAKS ABOUT THE IMPACT OF COVID-19 ON POWER PROJECTS IN AFRICA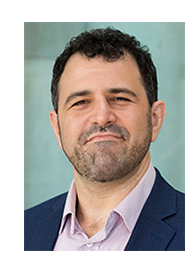 January 2021 — Professor Mohamed Rali Badissy recently spoke on a virtual panel hosted by the Association of Power Utilities of Africa (APUA) and USAID's West Africa Energy Program. The panel, titled "Power Purchasing Agreements Negotiation and Management," was the culmination of a series of dialogues on the future of Africa's power market after the disruption of the COVID-19 pandemic.
Experts representing development finance institutions, leading law firms, project developers, and utilities were gathered on a global webinar on January 19 to address the challenges of negotiating and managing power purchasing agreements (PPA) in Africa, both in general and under the impact of COVID-19. "Unsurprisingly, given the global impact in general, the coronavirus pandemic has disrupted energy projects throughout Africa," explained Professor Badissy, whose research largely addresses the role of private finance in sustainable energy projects, like those being developed in emerging markets in Africa. "The question being asked is whether anything will change in regards to PPAs because of COVID, and the answer is no or at least not yet. While disruption and delay to projects are understandable and to be expected given the circumstances, contracts tend to be a lagging indicator and key terms like force majeure and change-in-law provisions are not likely to see widespread change until the market has had a year or two to work out the backlog of project disruptions. As with any commercial project, the first and most effective intervention is mutual agreement between the parties, with contract renegotiation typically see as a last resort before litigation."
The APUA panel was moderated by Wale Shonibare, Director of Energy Financial Solutions for the African Development Bank, and Professor Badissy was joined on the panel by Hamadou Bivoung, Technical Advisor to the CEO of ENEO Cameroon; Ryan Ketchum, Partner at Hunton Andrews Kurth LLP;  and Steve Wynter, Director of Gridflex.
---
Professor Mohamed Rali Badissy currently serves as an Assistant Professor at Penn State Dickinson Law, where his research focuses on driving investment into sustainable energy projects through contract standardization and regulatory predictability. He previously served as the Senior Attorney for Energy and Finance with the Commercial Law Development Program of the U.S. Department of Commerce, advising governments in emerging markets on commercial law reforms intended to increase energy access through private investment in energy infrastructure. Badissy has advised energy sector reform efforts in 60+ emerging markets in partnership with host governments, multilateral institutions, civil society organizations and industry leaders, and continues to serve as an advisor to both public institutions and private developers. His work with governments in Sub-Saharan Africa, the Middle East, and Southeast Asia has often leveraged principles of Islamic Finance to attract new sources of investment in energy infrastructure.