PROFESSOR LANCE COLE MODERATES CENTER FOR GOVERNMENT LAW AND PUBLIC POLICY STUDIES PANEL PROGRAM ON PENNSYLVANIA VOTING LAW AND POLICY: THE 2020 ELECTION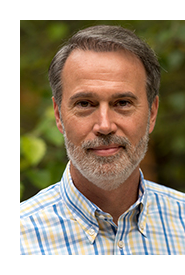 October 2020 — Professor Lance Cole moderated an expert panel discussion on Pennsylvania voting law and policy that included former Pennsylvania Secretary of State Pedro A. Cortés (Dickinson Law 1999), Committee of Seventy President and CEO David Thornburgh, and Dickinson Law Distinguished Fellow in Law and Government Stanley M. Brand. The program was presented to Dickinson Law alumni and students on October 21, 2020, by the law school's Center for Government Law and Public Policy Studies.
The program examined recent changes to voting law and procedures in Pennsylvania, the role of federal law in state-administered elections, and proposals for additional reforms of Pennsylvania voting laws and procedures. The panel of experts shared their assessments of potential issues that could arise in the 2020 election in Pennsylvania and how those issues might affect election outcomes. Pedro Cortés drew upon his experience as the longest serving Secretary of State in Pennsylvania history to explain recent changes in Pennsylvania voting laws and procedures. As the president and CEO of one of Pennsylvania's most active and influential good government advocacy groups, David Thornburgh discussed voter turnout initiatives and challenges. Stanley Brand drew upon his experience as General Counsel to the Clerk of the United States House of Representatives to discuss the role of federal law in state-administered elections and the law and procedures governing contested elections for federal offices.
---
Professor Lance Cole is an expert on business law, corporate securities law, white collar crime, and the law of congressional investigations and oversight. His research and scholarship focus primarily on the conduct and defense of governmental investigations. He is the co-author of a law school textbook, Congressional Investigations and Oversight: Case Studies and Analysis, and has published numerous law review articles on government law and policy topics. Professor Cole has extensive law practice and public service experience, including service as a legal adviser to the 9/11 Commission and as a special counsel to the United States Senate Special Committee on Whitewater.