PROFESSOR BLASIE CHOSEN TO PRESENT AT INTERNATIONAL LEGAL EDUCATION CONFERENCE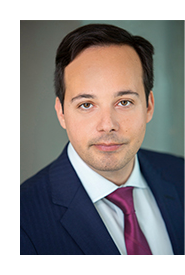 February 2021 — Professor Michael Blasie was selected to present at the 2021 ILEA/LLM conference entitled International Legal Education: Life After 2020. His presentation, titled Plain Language: An International Writing Standard, will explore ways to teach international students legal writing techniques than span across languages.
The International Legal Education Abroad and LLM Administrators (ILEA/LLM) Conference gathers law school professors and administrators from across the country to introduce "unique perspectives, innovative ideas, and critical quantitative or qualitative assessments of the role international education abroad has on the global legal community or how the global legal community impacts international legal education." Building on his decade of litigation experience and prior publications on persuasive writing, Professor Blasie will present Plain Language: An International Writing Standard, where he will discuss international efforts to create a global plain language standard and how American law schools can become global leaders in legal writing.
---
Professor Michael Blasie brings his decade of litigation experience in trial and appellate courts to researching and teaching legal writing. His scholarship focuses on persuasive writing and the phrasing of legal standards. He has authored a seventeen-part legal writing series for practitioners, co-authored the treatise on Colorado Appellate Law and Practice, and published his scholarship published in the New York University Annual Survey of American Law and the DePaul Law Review.