NEW BOOK BY PROFESSOR BUTLER ON INTERNATIONAL LAW IN THE RUSSIAN LEGAL SYSTEM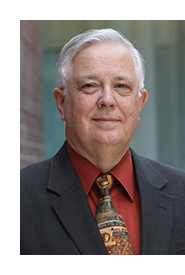 February 2021 — The Oxford University Press commissioned and has published Professor William E. Butler's book entitled International Law in the Russian Legal System.
Professor Butler's book is the second volume in the OUP's newly-established series on the "Elements of International Law." This series is published both in the United Kingdom and the United States and is available in casebound, paperbound, and electronic editions.
---
Professor William Butler is the John Edward Fowler Distinguished Professor of Law at Penn State Dickinson Law; Emeritus Professor of Comparative Law, University College London; and Foreign Member, National Academy of Sciences of Ukraine; National Academy of Legal Sciences of Ukraine; and the Russian Academy of Natural Sciences; Associate Member, International Academy of Comparative Law; member, American Law Institute. He recently published International Law in the Russian Legal System (Oxford University Press, 2020) and Chapter 11 in T. E. Carbonneau, W. E. Butler, and H. A. Blair, International Litigation: Cases and Materials (3d ed.; West, 2020).