Mary Kaye Polacheck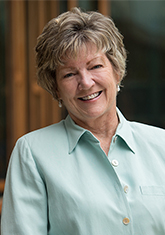 Writing Specialist, Emerita
Penn State Dickinson Law
Email: mkp3@psu.edu 
Phone: 717-240-5264
About Polacheck
My teaching has always been informed by my life-long passion for writing. As an English major, I loved the sound of words, and I enjoyed creating long, languorous sentences that may have been more mellifluous than they were accurate. They certainly weren't concise. Even when I taught writing to undergraduate students, the goal of the end product was more to entertain than to inform the audience. Consequently, transitioning into legal writing was hard for me. I quickly learned that excellent legal writing is clear, accurate, and concise, and changing my writing to conform to those standards was not easy. In law school and as a practicing lawyer, I made it my personal and professional goal not only to conquer legal writing but also to understand why legal writing differs from other types of writing. In my role as Writing Specialist, these experiences have helped me to understand and work with students who come from diverse writing backgrounds and who also struggle to achieve excellence in legal writing. I have taught upper-class courses for twenty-eight years, and for the past two years, I have had the privilege and the pleasure of teaching the first-year required legal writing courses. It has been a great joy to watch students progress from confusion, and sometimes rebellion, to recognition that legal writing is not only conquerable, but also, in its own functional way, quite beautiful.
Polacheck on Service and Community
For more than ten years, I have helped graduates and others prepare for the Bar Exam. In the summers, I have tutored students who need academic assistance.
I have served on a variety of committees within the law school community. I also speak about effective legal writing to our journal editors and to members of our clinics, BALSA, and the Moot Court Board.