Mark A. Smith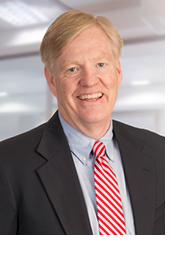 Adjunct Professor of Law
Partner
Barley Snyder
126 East King Street
Lancaster, PA 17602
Email: mas90@psu.edu
Phone: 717-399-1526
About Smith
Mark A. Smith is a partner in the Employment Law Group at Barley Snyder. He concentrates his practice in counseling clients in all aspects of employee benefits and ERISA, including the design and implementation of retirement and welfare benefit plans, administration of retirement and welfare benefit plans, retirement planning and taxation of plan distributions and fiduciary law aspects of ERISA. Before joining Barley Snyder, Professor Smith was the manager of Global Employee Benefits Compliance at AMP, Inc., where he oversaw the design and management of benefit programs worldwide. Professor Smith has also served as the benefits practice leader in central Pennsylvania with an international accounting and consulting firm.
Professor Smith has provided expert testimony on behalf of the National Association of Manufacturers and the Corporate Health Care Coalition, before the United States Senate Subcommittee on Labor/HHS and Committee on Labor and Human Resources regarding ERISA and healthcare reform.
Since 1989 Professor Smith has served as an adjunct professor of law at the Law School where he developed and teaches the Pension and Employee Benefits Law Course and is a recipient of the Edward C. First Adjunct Faculty Achievement Award.