MARK ARMSTRONG '14
SENIOR ASSOCIATE
MURTAUGH TREGLIA STERN & DEILY LLP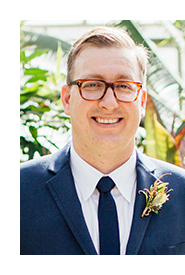 "Litigation is exciting and stressful and fun."
Just before the pandemic hit, Mark Armstrong, a senior associate at Murtaugh Treglia Stern & Deily LLP in Irvine, CA, was wrapping up a month-long trial related to the construction of a $10 million home in Malibu. An expert for the other side claimed that the framing for the house had been constructed wrong, basing the opinion on one photo.
Armstrong, who has a background in photography, realized that the photo the expert was looking at was upside down. "When you looked at it right-side up, the entire opinion fell apart. The witness lost all credibility on that one point, and we got a unanimous verdict," said Armstrong. "That's one of my few Legally Blonde experiences."
These are the moments he treasures, the ones he became a lawyer to experience. Armstrong compares litigation to being on stage. "It's a lot of preparation, gaming everything. It's creative, too. You help people and solve problems on the fly," said Armstrong.
Being an effective communicator, reading jurors well, and having a sharp memory have all served Armstrong well as a litigator. So has his hands-on experience at Dickinson Law. "I had already done a mock deposition, something a lot of my colleagues had never done in practice, let alone a real one. I found learning how it all fits together before I hit the street immensely helpful," said Armstrong. "Practice Greatness is not just a motto at Dickinson Law—everything we did and learned fits together now."