Mala Malhotra-Ortiz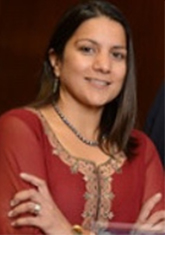 Adjunct Professor of Law
Univ. of Maryland Francis King Carey School of Law
500 West Baltimore Street
Baltimore, MD 20201
Email: mxm2425@psu.edu
Phone: 410-258-5720
About Malhotra-Ortiz
Mala Malhotra-Ortiz, Esq. is an employee relations consultant, coach/mediator and adjunct law professor. She is an expert in strategic organizational solutions, difficult discussions and pedagogy. Malhotra-Ortiz is an alternative dispute resolution advisor for FEMA General Counsel, a founding Director of dispute resolution at the Maryland Court of Special Appeals and directed dispute resolution programs for the U.S. Air Force.
Malhotra-Ortiz was owner and managing attorney of a solo practice specializing in small businesses, immigration and family law. She is past chair of the Maryland State Bar Association's Alternative Dispute Resolution Section, a roster mediator for the U.S. Institute for Environmental Conflict Resolution, board member of Free State Justice (2015-current), and past president of the LGBT Bar Association of Maryland where she chaired the judicial nomination committee. Malhotra-Ortiz has mediated over 1,800 disputes including business, domestic relations, estates, multiple-party environmental conflicts, products liability, real property, tax, worker's compensation and zoning.  She has served as counsel in over 200 matters in both state and federal forums.
Malhotra-Ortiz earned her J.D. from the University of Maryland School of Law (2004); is a cum laude graduate of the University of Maryland, College Park; and studied at the American School of International Business in Vevey, Switzerland and the University of North London, U.K. She served in the U.S. Peace Corps (1996-1999) and AmeriCorps VISTA (1999-2000), and is fluent in Guarani, Hindi, Punjabi, and Spanish.