Sponsors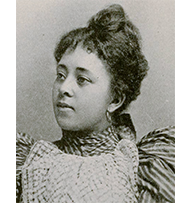 The Lytle Workshop could not be successful without the generosity of its hosting and co-sponsoring institutions. At a time when diversity in the academy, generally, and the legal academy, specifically, is being disputed at the highest levels of government, the significance of these successes and the pressing need for this conference cannot be overstated. If you are interested being a co-sponsor for the 17th Annual Lutie A. Lytle Black Women Law Faculty Workshop and Writing Retreat, we offer five levels of recognition for co-sponsors:
Friend $1,000 — $1,999
Silver $2,000 — $3,999
Gold $4,000 — $7,499
Platinum $7,500 — $14,999
Diamond $15,000+
In the past, support from co-sponsoring institutions has made it possible for the workshop to maintain its unyielding focus on faculty development, while sustaining its core commitment to keep the workshop financially accessible to all by foregoing registration fees and providing all meals (or nearly all meals) throughout the conference; offering travel scholarships to aspiring and current faculty who otherwise would be unable to attend; and assisting with childcare for workshop participants.
Should you agree to support the conference as a co-sponsor, your organization will appear on all print materials, online promotional materials, and in the attendee program for the 2023 workshop and retreat. Your and other co-sponsoring institutions will also be recognized throughout the workshop and retreat.
If you are able to co-sponsor at any of the levels identified above, please submit your financial contribution online here or send it to the Lutie Legacy Society, now a 501(c)(3) organization, by April 15, 2023 to:
     Lutie Legacy Society
     c/o Penn State Dickinson Law
     150 S. College Street
     Carlisle, PA 17013