KATHLEEN KENNEDY TOWNSEND AND TOM BRIER TO SPEAK AT DICKINSON LAW
November 5, 2019 — First woman Lieutenant Governor of Maryland and Robert F. Kennedy's oldest daughter Kathleen Kennedy Townsend, Esq. and Tom Brier, Esq. will visit Penn State Dickinson Law on Tuesday, November 12. Their discussion on retirement security programs and economic stability will begin at 4:30 p.m. in the Apfelbaum Family Courtroom and Auditorium, Lewis Katz Hall, Dickinson Law.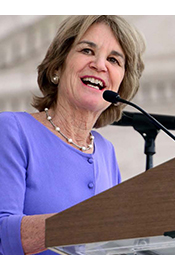 Townsend currently serves as a research professor at Georgetown University, where she founded the Center for Retirement Initiatives. She has also served as chair of the Governor's Retirement Security Task Force for the State of Maryland. Prior to being elected lieutenant governor, Townsend served as deputy assistant attorney general of the United States.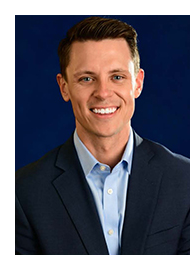 An attorney, author, educator and coach, Brier is running for Congress as a Democratic candidate in Pennsylvania's 10th District. After completing a one-year clerkship for the United States Court of Appeals for the Third Circuit, Brier practiced at an international law firm in Philadelphia. He worked closely with pro bono organizations to provide legal assistance to low-income families. Brier currently serves as a volunteer with the Pennsylvania Bar Association, where he provides free legal services to families and individuals across the Commonwealth.
During their visit, Townsend and Brier will also speak with current students about guaranteed retirement accounts.
The event is free and open to the public. Registration is not required.