John W. Carroll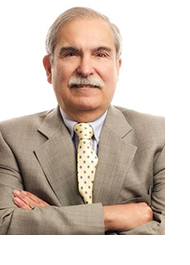 Adjunct Professor of Law
Partner
Pepper Hamilton LLP
100 Market Street
Harrisburg, PA 17101
Email: jwc11@psu.edu
Phone: 717-255-1155
About Carroll
John W. Carroll is a partner in the Harrisburg office of Pepper Hamilton LLP and a member of the firm's national Environment and Energy Practice Group. Professor Carroll joined Pepper as a partner in September 1987, after serving three years as chief counsel of the Pennsylvania Department of Environmental Resources (DER). His current environmental practice involves litigation, counseling, and transactional representation.
After graduating from the University of Pennsylvania Law School in 1972, Carroll began his legal career as a special assistant attorney general with DER and served in a number of capacities with the agency during 15 years of government service, including the position of associate deputy secretary. As chief counsel of DER, he was responsible for overseeing a caseload of 1,100 active enforcement cases and a staff of fifty lawyers.
Carroll has taught several courses at Dickinson Law over the course of twenty years, including lecture courses in Environmental Law, Natural Resources Law, Energy Law and Policy, and Toxic Torts, and seminars in Environmental Compliance and Environmental Litigation. Carroll currently serves on the Board of the Central Pennsylvania Conservancy, and as chairman of the Lemoyne Borough Municipal Authority.