James M. Gould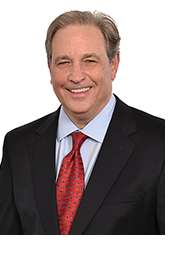 Adjunct Professor of Law
Counsel
RatnerPrestia
2200 Renaissance Blvd., Suite 350
King of Prussia, PA 19406
Email: jmg6487@psu.edu
Phone: 610-993-4219
About Gould
James M. Gould is Co-Chair of the Pharmaceutical, Biopharma and Life Sciences Industry Group and the Biotechnology Industry Group at the RatnerPrestia law firm. He joined RatnerPrestia after an extensive in-house career with Merck & Co./Schering-Plough, most recently serving as a Legal Director at Merck, where he handled global intellectual property litigation, patent prosecution, tech transfer, licensing, and issues at the interface of patent law and FDA law. Professor Gould continues to specialize in these areas at RatnerPrestia, focusing on cases involving pharmaceuticals, biologics, and biotech process technology.
Professor Gould has handled complex pharmaceutical and biotech cases throughout his career involving subject matter such as antivirals, vaccines, monoclonal antibodies, anticancer agents, antibiotics, recombinant proteins, inhaled steroids, antihistamines, and gene therapy. Internationally, he has enforced patents in litigation throughout Europe, Latin America, and Asia and was stationed at Schering-Plough's European headquarters in Switzerland for several years as Director of European Patent Operations. Professor Gould also has trial experience at the United States International Trade Commission having served there as a Commission Investigative Attorney earlier in his career. He frequently speaks on topics of pharmaceutical and biotech patent law and litigation at U.S. and international conferences.
Professor Gould is a registered patent attorney and holds Bachelor's and Master's degrees from Cornell University, a Master of Science degree in Biotechnology from Johns Hopkins University, and received his law degree from Penn State's Dickinson Law.