GILDIN PUBLISHES ON-LINE OPEN-SOURCE CIVIL LIBERTIES LITIGATION TEXTBOOK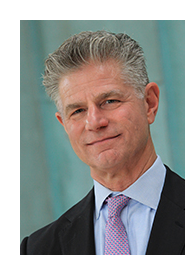 September 2021 — Professor Gary S. Gildin has published Civil Liberties Litigation: Cases and Materials as an on-line, open-source textbook. The book addresses the layers of procedural and substantive doctrines that are triggered when a citizen files a civil action seeking to recover damages or equitable relief for deprivation of a right secured by the United States Constitution. The book can be accessed here. 
Apart from sparing our students the cost of purchasing a commercially published casebook, Gildin noted, the on-line book links to valuable supplemental materials that would be prohibitive to include in a hard copy text. The electronic casebook includes links to the audio and transcript of oral arguments before the United States Supreme Court in each principal case; the full text of cases, law review articles, statutes, and government documents excerpted in the notes following the principal cases; to videos of the Freedom Riders' attempts to desegregate the Jackson, Mississippi Bus Terminal that gave birth to the doctrines of absolute and qualified immunity; and to newspaper articles humanizing the parties involved in the litigation underlying the courts' opinions.
As acknowledged in the Introduction to the text, the book is the culmination of the contributions of Penn State's Teaching and Learning with Technology Team (Sara Marley Davis, Wade Shumaker, Bradley Antill, Bryan McGeary and Hannah Friedenberger); Ryan Cook and Seth McGeorge of the Penn State Dickinson Law IT Team; retired Dickinson Law Associate Librarian Judy Swarthout; Dickinson Law Library Director Laura Ax-Fultz and her student assistant Michael Mertens; Dickinson Law Administrative Support Coordinator Sherry Miller; and four decades of research assistants and students in the Civil Liberties Litigation course.
"My understanding of the nuances of Civil Liberties Litigation has been aided immensely not only by my scholarship, but through engaging in pro bono litigation on behalf of persons whose constitutional rights have been invaded," offered Gildin. Over the arc of his career at Dickinson Law, Gildin has appeared before the United States District Courts, United States Court of Appeals for the Third Circuit, and the United States Supreme Court in cases arising out racial profiling and other police misconduct, religious liberty, and freedom of speech. Gildin will be a presenter and author of the article, "The Neuroscience of Qualified Immunity," for Penn State Dickinson Law's March 2021 Symposium on Qualified Immunity.