Gail A. Partin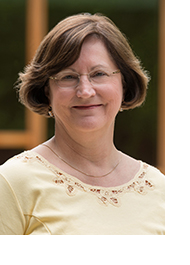 Associate Dean for Library and Information Services 
Director, Law Library
Email: gap6@psu.edu 
Phone: 717-240-5294
Education: 
J.D., The Dickinson School of Law 
M.S.L.S., Clarion University 
B.S., Rider University
Partin's Publications
"On the Whittington United Nations Archive," 1 Jus Gentium 605 (with William E. Butler, 2016).
"Hitting the Mark? AALL Legal Research Competencies," 20 AALL Spectrum 12 (with Sally Wise, March/April 2016).
"International Criminal Law" in e-RG Electronic Resource Guide, Marylin J. Raisch, editor. American Society of International Law (rev. 2013, 2014 and 2015).
"Creating a Legal Research Audit: Assessing Competency," PD Quarterly 45 (with Mary Jenkins and Sally Wise, February 2015).
"There's a Competency for That! Standards for the Successful Researcher," 18 AALL Spectrum (with Mary Jenkins, March 4, 2014)
Principles and Standards for Legal Research Competency, American Association of Law Libraries, adopted July 11, 2013. Contributing Task Force member.
"Bibliographic Resources, Recent Publications on Arbitration and ADR," World Arbitration & Mediation Review (2005-2008).