BLSA TO HOST FEATURED SPEAKER IN HONOR OF BLACK HISTORY MONTH
(Carlisle, Pa.) — Dickinson Law's Black Law Students Association (BLSA) is proud to welcome Kenya Mann Faulkner Esq., Director of the Office of Ethics and Compliance at Penn State, as this year's keynote in honor of Black History Month. Inspired by Dr. Stephanie Danette Preston's call to action at the Forum on Black Affairs Dr. Martin Luther King Jr. Memorial Banquet at Penn State in January 2020, BLSA has planned Black History Month activities around the theme "Monument vs. Movement." Faulkner will lead a discussion about actively contributing to a "movement" and taking collective action towards moving the needle on justice vs. being a "monument" and simply part of the scenery on Wednesday, Feb. 19, 12:15-1:30 p.m. at Dickinson Law in room 116.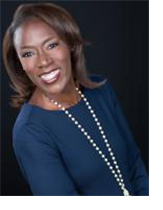 As Penn State's Chief Ethics and Compliance Officer, Faulkner oversees the University's comprehensive set of programs related to compliance training, athletics compliance and integrity, export controls, youth programs, ethics, and investigations. Prior to joining Penn State, Faulkner was Managing Director for Business Intelligence and Investigations at Kroll, a global risk management firm. She has more than 25 years of experience in higher education, government, and criminal justice and has previously served as a defense attorney, state and federal prosecutor, state inspector general, and Vice President for Legal Affairs and general counsel at the University of Cincinnati. In 2018, she was appointed as the first Chief Integrity Officer for the Treasury Department of the Commonwealth of Pennsylvania.
Throughout her career, Faulkner has been recognized with various awards from such federal and state agencies as the U.S. Attorney General's Office, Internal Revenue Service and the Drug Enforcement Agency. In 2018, Faulkner was named an "Influencer of Law" by The Philadelphia Inquirer for her accomplishments in corporate investigations. In 2011, she was named as the "Diverse Attorney of the Year" by the law journal The Legal Intelligencer.