"DISCOVERING THE UNEXPECTED" IS THEME OF JOURNAL OF COMPARATVE LAW EDITED BY PROFESSOR BUTLER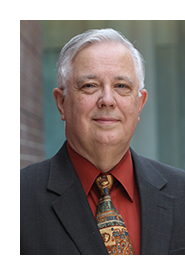 April 2021 — Professor William E. Butler, co-founder and co-editor of The Journal of Comparative Law, now in its sixteenth year and among the leading peer-reviewed law reviews in its field, has edited in collaboration with Dr. O. V. Kresin of the Koretsky Institute of State and Law, National Academy of Sciences of Ukraine, volume XVI, no. 1 (2021) devoted to "Discovering the Unexpected: Comparative Legal Studies in Eastern and Central Europe".
Comprising 26 articles, including his own "Peter the Great as a Comparative Lawyer", the issue addresses the early and recent history of comparative legal studies in Belarus, Russia, Ukraine, Poland, Czech Republic, Romania, and Hungary. Attention is given to pioneering figures in those countries little known or unknown to western comparative legal scholarship. Butler translated twenty of the contributions from the original submissions of the authors.
---
Professor William Butler is the John Edward Fowler Distinguished Professor of Law at Penn State Dickinson Law; Emeritus Professor of Comparative Law, University College London; and Foreign Member, National Academy of Sciences of Ukraine; National Academy of Legal Sciences of Ukraine; and the Russian Academy of Natural Sciences; Associate Member, International Academy of Comparative Law; member, American Law Institute. He recently published International Law in the Russian Legal System (Oxford University Press, 2020) and Chapter 11 in T. E. Carbonneau, W. E. Butler, and H. A. Blair, International Litigation: Cases and Materials (3d ed.; West, 2020).