DICKINSON LAW ENHANCES RESIDENT FACULTY WITH ADDITION OF NEW SCHOLARS
June 17, 2021 — Penn State Dickinson Law is pleased to welcome Sara Gerke and Brent Newton to its resident faculty beginning July 1, 2021. Gerke will join the Dickinson Law faculty as an assistant professor of law and will teach courses in torts, health law, bioethics, and related topics. Newton will join the Dickinson Law faculty as a visiting professor of law and will teach courses in civil procedure, professional responsibility, and advanced criminal law.
"Professors Gerke and Newton bring unique perspectives and experiences to our community, which complement the knowledge and expertise of our faculty and staff, our practice greatness teaching and learning mission, and our commitment to the core values of excellence, diversity and inclusion, and service," said Dickinson Law Dean and Donald J. Farage Professor of Law Danielle M. Conway. "I am excited to welcome Professors Gerke and Newton to our vibrant, growing community."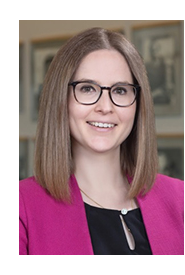 Gerke, who was recently named a 2021 Health Law Scholar by the American Society of Law, Medicine & Ethics, comes to Dickinson Law after serving as a research fellow in Medicine, Artificial Intelligence, and Law at the Petrie-Flom Center for Health Law Policy, Biotechnology, and Bioethics at Harvard Law School Project on Precision Medicine, Artificial Intelligence, and the Law (PMAIL). In this role, she oversaw the day-to-day work of the Center's component of this collaborative project, including conducting law, policy, and ethics research; drafting reports and recommendations; and coordinating the Center's efforts with collaborators at the Center for Advanced Studies in Biomedical Innovation Law (CeBIL) at the University of Copenhagen as well as other partners. Before joining the Petrie-Flom Center at Harvard Law School, Gerke was the General Manager of the Institute for German, European and International Medical Law, Public Health Law and Bioethics of the Universities of Heidelberg and Mannheim.
Gerke's current research focuses on the ethical and legal challenges of artificial intelligence and big data for health care and health law in the United States and Europe. She also researches comparative law and ethics of other issues at the cutting edge of medical developments, such as the clinical translation of stem cell research, biological products such as somatic cells, tissues, and gene therapy, reproductive medicine such as mitochondrial replacement techniques, and digital health more generally.
Gerke's work has appeared in venues such as JAMA, Science, Nature Medicine, npj Digital Medicine, Nature Machine Intelligence, Nature Electronics, Nature Biotechnology, The Lancet Digital Health, Annual Reviews of Genomics and Human Genetics, Journal of Law and the Biosciences, Elsevier, Springer, and Hastings Center Report.
Gerke earned a juris doctor degree from the University of Augsburg and a master's degree in medical ethics and law from King's College London.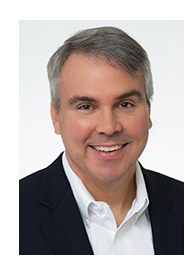 Prior to joining the resident faculty, Newton practiced civil, criminal, and immigration law in Maryland and Texas. Since 2000, he has served as a lecturer, adjunct professor, or visiting professor at several law schools, including American University Washington College of Law and Georgetown University Law Center, the University of Houston Law Center, and Seoul National University in South Korea.
Before beginning his career in private practice, Newton served as deputy director of the United States Sentencing Commission for 10 years. In this role, he worked on several amendments to the sentencing guidelines and was the primary staff author of several Commission publications. Newton worked as a public defender in the state and federal court systems in Texas and Florida, including representing several dozens of death row inmates, for nearly two decades. He handled both trial and appellate cases and, in 2008, argued a case before the Supreme Court of the United States. Newton also clerked for Judge Carolyn King of the U.S. Court of Appeals for the Fifth Circuit.
Newton's research interests include federal criminal law and procedure, sentencing and legal ethics. He has published three books and many law review articles and book chapters, and is an elected member of the American Law Institute. Newton earned a juris doctor degree from Columbia University School of Law, where he was a senior editor of Columbia Law Review.