CLINICAL PROFESSOR JOHNSTON-WALSH PARTNERS WITH LAW STUDENT KORTRIGHT ON BLOG RELATED TO FOSTER YOUTH TRANSPORTATION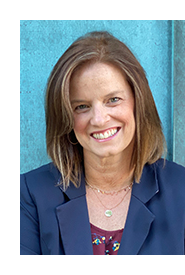 October 2020 — Clinical Professor Lucy Johnston-Walsh recently co-authored a blog post for a University of Michigan law journal. The topic was foster youth transportation.
Penn State Dickinson Law Children's Advocacy Clinic clients often face challenges related to transportation. These challenges led clinic student Emily Kortright '21 to partner with clinic director Lucy Johnston-Walsh to co-author a blog post for the University of Michigan Law Journal of Law and Mobility.
The blog post addressed the transportation barriers, particularly for foster youth in remote areas without public transportation. While new and emerging forms of transportation may provide potential solutions, micromobility options remain inaccessible for many foster youth living in remote areas. Many concerns such as risk of accidents and lack of supervision provide barriers. Despite these safety and budgetary considerations, technology should still be harnessed to address many of the transportation barriers that foster youth face.
---
Lucy Johnston-Walsh is a Clinical Professor of Law and founding director of the Dickinson Law Children's Advocacy Clinic. Professor Johnston-Walsh's research, teaching and service focus on juvenile law, specifically legal challenges of youth involved in the foster care system. She supervises law students in the legal representation of youth involved in the dependency system and her scholarship directly relates to systemic issues presented through the clinic cases, as well as interdisciplinary collaboration in the field of child advocacy. Her recent scholarship has been published in both medical journals and law reviews with forthcoming articles in Akron Law Review and Seattle Journal for Social Justice.