Ethan Kincaid '25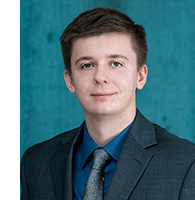 Hometown: Baltimore, MD
Email: ejk5782@psu.edu
Schedule a meeting with Ethan!
Legal Areas of Interest:
Civil Litigation
Undergraduate Study:
Gettysburg College
Campus and Community Involvement:
SBA Secretary, Phi Alpha Delta Chief Justice, Ultimate Frisbee, Law Review, SBA Outreach and Budget Committees
Life Before Dickinson Law:
I am someone who went straight through Kindergarten to J.D. but I grew up very close to my three brothers who helped shape me into who I am today.
A Dickinson Law Favorite:
Intramural Sports
Why Dickinson Law?:
I wanted to go somewhere that I felt I could make an impact and build meaningful relationships with those around me. Dickinson Law has truly felt like home for me and gave me a similar close-knit feeling that my undergrad gave me.
Externship:
Office of Attorney General Antitrust Division
Favorite Course:
Legal Writing with Professor Martin. Not only is Professor Martin's positivity and kindness always uplifting, but this course really did make such a difference in my writing ability and helped me find my own unique style.
Advice for Prospective Law Students:
Everyone is going to give you advice about law school, but always be willing to reflect on whether that advice works for your system. The advice people give you is what worked for them but do not worry if it does not work for you.
Something You Love About Carlisle:
The walkability of it, it is just a short walk to so many stores and restaurants around the Law School.
On Choosing A Law School:
Comfortability is one of the most important parts of law school and there is so much that goes into this from the structure of the education to the people around you. Always try to take a wholistic look at the law schools you are considering.
You'd Never Guess That… :
I have a whole collection of crazy socks that I like to wear.
Favorite Book:
Just Mercy by Bryan Stevenson