DICKINSON LAW CELEBRATES 185TH ANNIVERSARY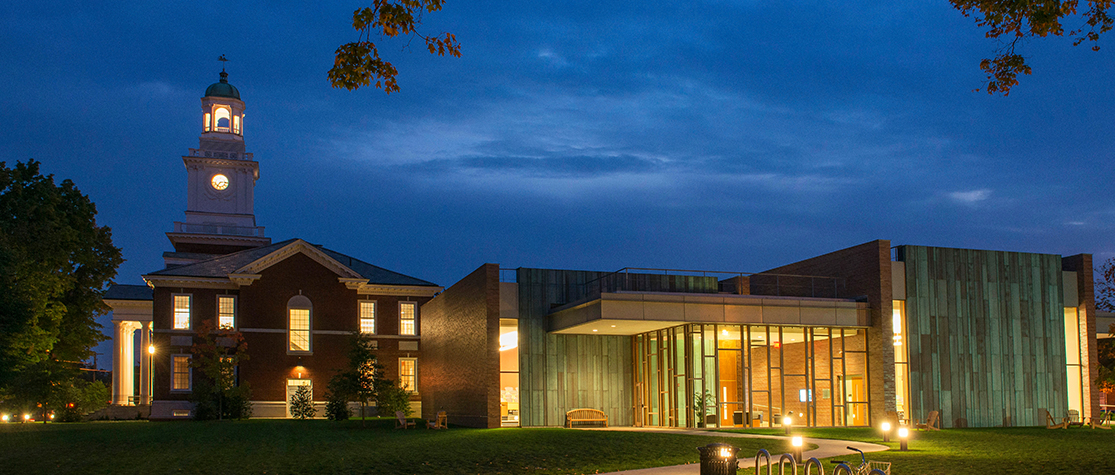 April 1, 2019, marks the 185th anniversary of the founding of Dickinson Law. Today, 185 years later, while much has changed in the world, the foundational approach of Dickinson Law has stayed largely the same.
In 1834, the first patent for sandpaper was filed in Springfield, Vermont. The U.S. Congress censured President Andrew Jackson, hinting at growing discord in national politics. The first written reference to the game of poker appeared, and the British Empire outlawed slavery.
In this time of turmoil and innovation, big ideas and small advances, The Dickinson School of Law opened.
The law school was founded on April 1 that year by the Hon. John Reed, a jurist who penned the famed Pennsylvania Blackstone commentary outlining Pennsylvania's laws.
Reed believed local communities needed well-trained attorneys to navigate the still-evolving legal landscape of the young nation. At the time, you could become a lawyer without standardized or even formal education. There were no law schools in Pennsylvania and only four in the United States.
Given the critical role Reed believed attorneys would play in preserving liberty, he wanted to offer them a dedicated space for training and inquiry.
________________________________________
"There are many constant threads from 1834. While there have been changes in details, the DNA has not changed. The whole thesis for Judge Reed starting this law school in the first place was the need for people specifically trained for this profession, and I think that's been the constant over the arc of 185 years."
— Dickinson Law Dean Gary S. Gildin
________________________________________
Today, 185 years later, much has changed in the world. Annual sandpaper sales top $5 billion, and 60 million people play poker. But the foundational approach of Dickinson Law has stayed largely the same.
"There are many constant threads from 1834," said Dickinson Law Dean Gary S. Gildin. "While there have been changes in details, the DNA has not changed. The whole thesis for Judge Reed starting this law school in the first place was the need for people specifically trained for this profession, and I think that's been the constant over the arc of 185 years."
Nothing lasts that long without adapting. Over the years, the law school grew, and its focus expanded. Gildin said a willingness to embrace fresh viewpoints and suggestions have led to improvements in the already-high quality of education. The law school draws more international students and has developed into an innovator in legal education.
Through expansion, cultural evolution, and structural transitions, Dickinson Law has remained one of the nation's premier legal programs. With a new dean arriving this summer, its future looks bright.
Times of change: Dickinson Law 1834-2014
You can trace the history of Dickinson Law through four major periods of disruption:
The law school opened in 1834 but closed following the death of founder Reed in 1850. Classes resumed in 1862, in the midst of the Civil War, but it wasn't until 1890 that the law school received an independent charter, allowing it to incorporate and fully relaunch.
During World War II, much of the Dickinson Law student body was called to service, placing the future of the law school in doubt. Many faculty members were no longer needed, so the dean found some of them new jobs until after the war, when the students returned.
In 1997, Penn State approached the law school about a merger. The law school became The Dickinson School of Law of The Pennsylvania State University in 2000, and in 2006, a University Park campus began admitting students.
During the summer of 2014, Penn State and Dickinson Law moved from a dual-campus model to a two-school approach. The American Bar Association approved independent accreditation for each.
Dickinson Law produced measurable results throughout the disruption, speaking to its institutional integrity. The Dickinson Law Review, one of the country's oldest law reviews at 122 years old, has published more than 70,000 pages, including upwards of 4,000 articles and other submissions.
Dickinson Law graduates have earned clerkships and partnerships and have played high-profile roles in nationally recognized cases. Six alumni have even served as state governors — one of whom, Thomas Ridge, will deliver the commencement address to this year's graduates.
Dean Gildin's view from the helm
"Becoming dean has probably been the most challenging but skill-cultivating, skill-enriching experience I've had personally and professionally," said Gildin. He sits in his office, relaxing after a class, as he stayed a passionate and dedicated instructor even while navigating the new waters of the administrative end. His nearby bookshelves house legal tomes alongside his Chicago Cubs memorabilia and Ruth Bader Ginsburg bobblehead.
Taking stock of his six years as dean, part of it as interim, Gildin continually returns to one word: community. Early in his term, Dickinson Law faculty and staff identified the law school's greatest value propositions with the assistance of a management consultant. Community came up every time, and it is a recurring touchpoint as Dickinson Law and other schools ponder what a 21st-century law education should look like.
Gildin notes people employ their degrees differently now — certainly differently than 185 years ago, but differently even from a couple decades ago. A rising number do not become lawyers in the traditional sense of representing clients; rather, they lead companies, enter public service, or join another enterprise altogether where the law degree turns into a stepping stone.
That combined with a progressively more global economy that expands the concept of "community" have led the law school to make modifications.
For example, "every lawyer has to be schooled in transnational and international law. That's not just a change from 185 years ago. That's also a change from maybe 20 years ago. Before, international law was relevant only to those lawyers whose clients had a physical presence in another country; now there's not an enterprise that doesn't have to be concerned about nondomestic law," Gildin said.
Curriculum now encompasses extralegal competencies, too. Such proficiencies reach beyond knowledge of the law to include analytic skills and listening, with an emphasis on emotional intelligence.
To that end, Dickinson Law added two new courses for first-year students that introduce students to the contexts in which lawyers work. "Problem Solving I: The Lawyer and Client" and "Practicing Law in a Global World: Contexts and Competencies" focus on teamwork, project management, cultural competency, and more. These aptitudes address clients' human needs in addition to their legal ones, a critical aspect of 21st-century law.
"Most law school curricula use the same baseline as the Harvard professors' approach from the late 1800s. They have the same set of courses the first year," Gildin said. "Adding these courses required us to take a little more of an entrepreneurial and innovative approach rather than refusing to change it."
Dickinson Law also adopted a 12-credit experiential learning requirement, which Gildin said ensures "no one graduates without having practiced the law." The law school facilitates opportunities for students in specialties, such as information technology and entertainment law, at locations across the country.
"It allows students to customize their experience to their interest," Gildin said. "For instance, a student from Toronto spent a semester with the Canadian Civil Liberties Union."
Looking forward: Dean Conway takes the reins
Like faculty, alumni frequently mention the word "community" when they speak of Dickinson Law. During the law school's fundraising efforts as part of Penn State's first-ever Graduate Scholarship Matching Program, which resulted in $7.7 million total in scholarship support for students, many donors said the continued reach of the Dickinson Law community inspired their generosity.
"It's a smaller community of students, and so you get involved with what's going on with each other," said Dickinson Law Campaign Chair Dusty Elias Kirk, class of 1979. "You want to continue this hands-on approach when you practice law. That's one of the things Dickinson Law does — it gets you involved right away to advocate for people."
________________________________________
"You can have all the right people and all the right processes, but the only thing that will make an organization succeed is if everyone understands the impact of what they are doing, and I think that's really what's gotten us through. It's allowed us to move from disruption to opportunity, and it's enabled us to thrive in a challenging time."
— Dickinson Law Dean Gary S. Gildin
________________________________________
The community includes an increasingly diverse and high-achieving group of students. Almost 24 percent of last fall's entering class were students of color, and 10.5 percent identified as members of the LGBTQ community. More than a quarter were first-generation college students, and they boasted a median LSAT score of 160.
A thriving law school with an innovative approach to curriculum and a dynamic, accomplished student body — this is what Danielle M. Conway, currently dean and professor of law at the University of Maine School of Law, will inherit when she takes over for Gildin this summer.
Conway emerged from a national search, with the committee drawn to her impressive record of scholarship and advocacy for students from traditionally underrepresented groups. She begins her tenure July 1, but she has already made several visits to Carlisle, where she has experienced the same high regard for community that inspired Judge Reed to open the school all those years ago.
"It's in the air or in the water or something," said Gildin, who is excited to return to a full-time teaching role and eager to see what is yet to come for Dickinson Law. "You can have all the right people and all the right processes, but the only thing that will make an organization succeed is if everyone understands the impact of what they are doing, and I think that's really what's gotten us through. It's allowed us to move from disruption to opportunity, and it's enabled us to thrive in a challenging time."