Heidi R. Freese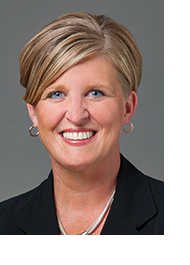 Practitioner Instructor
Federal Public Defender
Federal Public Defender's Office
Middle District of Pennsylvania
100 Chestnut Street, Third Floor
Harrisburg, PA 17101
Email: Heidi_freese@fd.org 
Phone: 717-782-2237
About Freese
Heidi R. Freese is the Federal Public Defender for the Middle District of Pennsylvania. Heidi began her four-year term in September, 2017 following her selection by the United States Court of Appeals for the Third Circuit, and she joined the small but growing ranks of women Federal Public Defenders. Prior to her selection as the Federal Defender, Heidi served as an Assistant Federal Public Defender in the Trial Division of the Federal Public Defender's Office for the Middle District of Pennsylvania for 10 years, where she represented indigent federal criminal defendants at every stage of federal criminal proceedings.
Before entering public service, Heidi was an associate attorney at Miller, Poole and Lord, LLP in York, Pennsylvania, with a primary focus on criminal defense cases ranging from simple traffic offenses to capital murder.  In private practice, then President Judge Richard K. Renn appointed Heidi to serve as a Juvenile Delinquency Master to the York County Court of Common Pleas. While in private practice, Heidi was also appointed to serve as a Criminal Justice Act Panel attorney in the Middle District of Pennsylvania.
Heidi is a practitioner instructor at Penn State Dickinson Law, where she also guest lectures on matters relating to Federal Criminal Practice and where she has been a trial team advisor and advocacy instructor.  She received her J.D. from Penn State Dickinson Law and her B.A. from Millersville University.
Heidi is the proud mother of three children.