Professor Samantha Prince contributes to proposed reform to U.S. securities registration exemptions
by Samantha J. Prince, Associate Professor of Lawyering Skills and Entrepreneurship
October 7, 2019 — Have you ever wondered why only high wealth individuals are more likely to be courted as potential investors by start-ups seeking capital? One reason is attributed to the securities exemptions embodied in Regulation D that make it easier—and cheaper—for companies to only offer to the wealthy.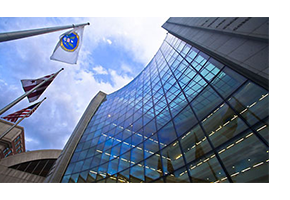 Recently, I had the opportunity to collaborate with Professor Rob Anderson at Pepperdine Law, Dickinson Law 3L Sarah Zomaya, and recent Pepperdine graduate John Neil Conkle to prepare a proposal in response to the Securities and Exchange Commission's (SEC) Concept Release on Harmonization of Securities Offering exemptions. Specifically, the SEC sought comments on "possible ways to simplify, harmonize, and improve the exempt offering framework to promote capital formation and expand investment opportunities while maintaining investor protections."
Currently, the most often used exemption from registration is found in Reg D, Rule 506(b). Unfortunately, in practice Rule 506(b) excludes participation by individuals who are not of a certain income or wealth. This is because if a company (issuer) is going to raise capital by offering shares to individuals not of the wealthy ilk, it must meet costly disclosure requirements. Since companies, particularly start-ups, must be very cost conscious, they choose to offer securities only to those who do meet the requirements. Both Rob and I have experienced the exclusion of issuers' employees simply because they failed to meet the wealth/income requirements.
We believe our proposal provides a method to statutorily open private offerings to a certain type of investor, which includes employees, while still providing them with adequate investor protections. It can be found here.
---
Image: SEC Headquarters, Washington, D.C.