Pete Young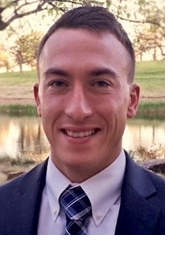 Adjunct Professor of Law
Senior Consultant, Government and Public Sector, Regulatory and Legal Support
Deloitte Risk and Financial Advisory LLP
555 12th Street NW
Suite 400
Washington, DC 20004
Email: puy18@psu.edu
About Young
Pete Young is a Senior Consultant in Deloitte's Advisory practice and has 10 years of experience in the national security community, assisting government entities with legal and regulatory analysis, intelligence collection and processing, policy development, foreign affairs, and risk management.
Young concurrently serves as a Policy Advisor for the Committee on Foreign Investment in the United States (CFIUS) at the U.S. Department of the Treasury. CFIUS is an inter-agency committee authorized to review foreign investment transactions to determine their effects on U.S. national security.
Prior to Deloitte, Young worked in the National Security Division at the U.S. Department of Justice, the Office of General Counsel at the Office of the Director of National Intelligence, the Division of Corporation Finance at the U.S. Securities and Exchange Commission, the U.S. Attorney's Office for the Middle District of Pennsylvania, and the National Security Affairs Office at the White House. Pete also served as a Captain and Intelligence Officer in the U.S Army from 2011 to 2016 and deployed to Afghanistan.
Young is a graduate of Cornell University and Penn State Dickinson Law.