Paul A. Adams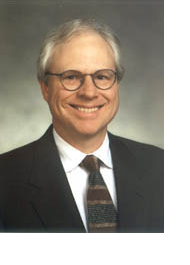 Adjunct Professor of Law
Shareholder
Shumaker Williams, P.C.
3425 Simpson Ferry Rd
Camp Hill, PA 17011
Email: paa5@psu.edu
Phone: 717-763-1121
About Adams
Paul Adams teaches Banking Regulation at Penn State Dickinson Law. He is a member of the Corporate and Finance Services Department at Shumaker Williams, P.C. where he represents depository and non-depository financial institutions, their holding companies, and affiliates with all aspects of their relationships with state and federal, banking, insurance, and securities regulators.
Prior to his current position, Mr. Adams was the chief counsel for the Pennsylvania Department of Banking and was an assistant attorney general for the Pennsylvania Insurance Department. He is licensed to practice in Pennsylvania and Maryland.
Mr. Adams is a member of the American Bar Association Banking and Savings Institution Taxation Committee; the Consumer Financial Services Committee and its subcommittees on Banking and Insurance Activities and Interest Rate Regulation; and the Banking Law Committee and its subcommittee on Regulatory Enforcement and Director Liability, Community Bank Matters and Compliance, Internal Audits and Security, and was the chairman and vice-chairman of the Committee on Savings Institutions.