Meagan Hopkins '21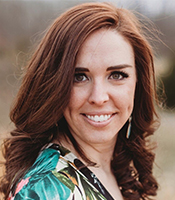 Hometown: Lewistown, PA
Email: mch5149@psu.edu
Legal Areas of Interest:
Family Law, Cyber Law, E-discovery
Undergraduate Study:
Penn State and American Public University System
Campus and Community Involvement:
In addition to serving as a Law Lion Ambassador, I work with the marketing and communications team.
A Dickinson Law Favorite:
What I enjoy most about Dickinson Law is the camaraderie. Whether students or professors, I have made some lifelong friendships that I can rely on in the future.
Why Dickinson Law?:
I am  interested in national security law, and Dickinson Law offers a certificate in this area. I am also quite partial to Penn State because it is my alma mater.
Internship:
This summer, I was a legal clerk at Martson Law Offices in Carlisle. In the fall, I will intern with the Pennsylvania Senate. Working for both a private firm and public office will provide me with the opportunity to really understand which is the better fit for my lifestyle and goals.
Favorite Course:Cyber Law absolutely blew my mind. I was unaware of the breadth of information being collected by everyday technology in our hands, our homes, and our cars. I would HIGHLY recommend the class because no matter what area of law you end up practicing, you are guaranteed to be presented with a cyber-related issue at some point.
Advice for Prospective Law Students:
If you can, take a writing course during your undergraduate studies or during your free time. Although you will learn how to "legally" write while in law school, gaining grammar and punctuation skills before your first year will help leaps and bounds!
Something You Love About Carlisle:
I absolutely love the old-town feeling of Carlisle. I love downtown and its cute hole-in-the-wall spots. Molly Pitcher is one of my favorite downtown destinations. The historical homes, the Law School campus, and the campus of neighboring Dickinson College are absolutely breathtaking, especially in the fall!
On Choosing A Law School:I wish I had applied to more law schools. As a transfer student following my 1L year, I wish I had applied here early in my law school journey. I only applied to two law schools, and I settled on the one that offered me the most scholarships. 20/20 hindsight: I wish I wouldn't have settled.
You'd Never Guess That… :I am a wife and mother. I started law school with an 8-week-old son, and I am a complete supporter and advocate of anyone that also believes they can have their cake and eat it too. Find a happy balance for the three years you're here, and don't foreclose on all of your dreams while you attend law school.