Asahel Church '22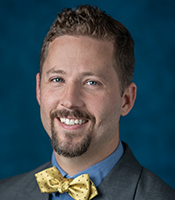 Hometown:
York, PA
Email:
afc5761@psu.edu
Legal Areas of Interest:
Constitutional Law, Litigation, and Energy Law
Undergraduate Study:
Northwestern University and Johns Hopkins University
Campus and Community Involvement:
Vice-President of Christian Law Community at Dickinson (CLCD), Senior Editor of Dickinson Law Review, Member of Federalist Society, Volunteer for Volunteer Income Tax Preparation (VITA)
A Dickinson Law Favorite:
The Dickinson Law community is grounded by its singular focus on preparing to practice the law not only with competence but also with integrity and a sense of mission. Nowhere is this approach more obvious than its very embodiment by Dean Danielle Conway.
Why Dickinson Law?:
I chose Dickinson Law for its rigor as well as its intimate and warm atmosphere. The students and faculty I met on my visits blew me away with their professionalism and collegiality.
Internship:
The Career Services team helped me hit the ground running in terms of career development and gave me the confidence to pursue extra- and co-curricular opportunities including a summer clerkship with CGA Law (York, PA), a fellowship with the Christian Legal Society, a research assistant position, and internships with the U.S. Attorney of Middle Pennsylvania and the York County Public Defenders Office. Because I entered law school with a broad variety of interests, these experiences are helping me to find the area of law I will pursue after graduation.
Favorite Course:
My favorite course so far is Constitutional Law with Dean Gaudion. Although we only scratched the surface, I enjoyed examining the foundational precedents that define our understanding of the Constitution.
Advice for Prospective Law Students:
Sit down with as many practicing attorneys and judges you know or can meet by networking. Pick their brains, and ask them if you can stay in touch in the future. Update them when you make a decision and again once your semester is under way. While advice to "just relax" in the summer prior to law school is well meaning, I suggest getting into a rhythm of reading and focused study using review materials related to your first semester courses.
Something You Love About Carlisle:
As a commuter, I have the luxury of leaving law school behind and living outside the "bubble." I try my best to make the most of my commute time by listening to law related podcasts and SCOTUS oral arguments.
On Choosing A Law School:
I'm very pleased with my decision to attend Dickinson Law. Visiting each school as an admitted student and trusting my gut was important to my process. I asked myself, "Does this feel like a place where I want to spend hours every day of the next three years learning?"
You'd Never Guess That… :
I took a gap year and moved to Florida in order to fulfill a childhood dream of learning to fly airplanes.