Hon. Guénaël Mettraux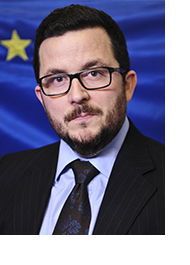 Affiliate Faculty
University of Amsterdam
Education:
Licence en droit, University of Lausanne — Switzerland
LL.M., University College London
Ph.D., London School of Economics and Political Science
About Judge Mettraux
The Hon. Guénaël Mettraux, a Swiss national, is a leading expert and practicing international lawyer who has acted as Counsel before a variety of international criminal tribunals for inter alia, General Sefer Halilović, former Minister Ljube Boškoski, General Ante Gotovina, General Milivoj Petković, former Minister Augustin Ngirabatware, Hassan Assad Sabra and as consultant at various international criminal tribunals.
He has been advising a number of States, NGOs and international organizations on issues of international criminal law, transitional justice, and judicial cooperation. He is a professor of law at the University of Amsterdam, the director of the Joint Program between the University of Amsterdam and Columbia University Law School, and a guest lecturer at the University of Fribourg, Switzerland.
Mettraux is also a panel member of EULEX's Human Rights Review Panel. He has published widely in the field of international criminal law and procedure—including Lieber Prize winner The Law of Command Responsibility (Oxford University Press, 2009), Perspectives on the Nuremberg Trial (Oxford University Press, 2008), and International Crimes and the ad hoc Tribunals (Oxford University Press, 2005).
Mettraux is currently writing a multi-volume treatise on International Criminal Law for Oxford University Press. Law students, working under Mettraux's supervision, have the opportunity to provide research assistance on the OUP treatise.
Mettraux holds a law degree from the University of Lausanne in Switzerland, an LL.M. in International Law from University College London, and a Ph.D. from London School of Economics and Political Science. He has published extensively in the field of international criminal law.