Anna Stolley Persky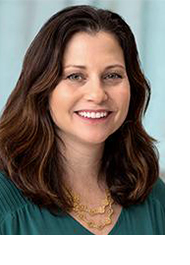 Adjunct Professor of Law
Email: anna_persky@yahoo.com
About Persky
Anna Stolley Persky is a lawyer with more than twenty years of experience reporting on high-profile legal and political news. Professor Persky uses her legal background and expertise to translate complex topics into plain language for a national audience. Since 2006 she has written numerous articles about First Amendment protection for journalists, the intersection of technology and law enforcement, and privacy rights in the Digital Age. Her articles have been published in a variety of magazines, including Washington Lawyer and the American Bar Association Journal.
Professor Persky has vast experience reporting on the executive, legislative and judicial branches of government. For three years, she worked as a producer for Fox News Channel, overseeing legal coverage for the Washington D.C. bureau. In addition, Professor Persky reported on the Supreme Court and the Justice Department, breaking international news stories relating to anti-terrorism efforts and cybercrime.
Before working at Fox News, Professor Persky was a legal reporter for Bloomberg News, where she wrote extensively about high profile trials and political developments. She covered the 2000 presidential election, the Sept. 11th attacks, the Enron scandal, and federal law enforcement efforts to thwart criminals and terrorists. Her work was published in major newspapers throughout the world.
Before working in Washington, D.C., Professor Persky began her career in Los Angeles, writing for the Los Angeles Times and the Los Angeles Daily Journal, where she covered appellate court rulings and proceedings. She practiced law before turning to journalism. Professor Persky is a graduate of the University of California, Davis School of Law and Sarah Lawrence College.